General Nursing & Midwifery (GNM)
GNM course extends over a period of three years inclusive of internship. GNM programme is meant to prepare general nurses who can efficiently perform as members of the health team and capable of dealing the competencies in both the hospitals and other such organizations.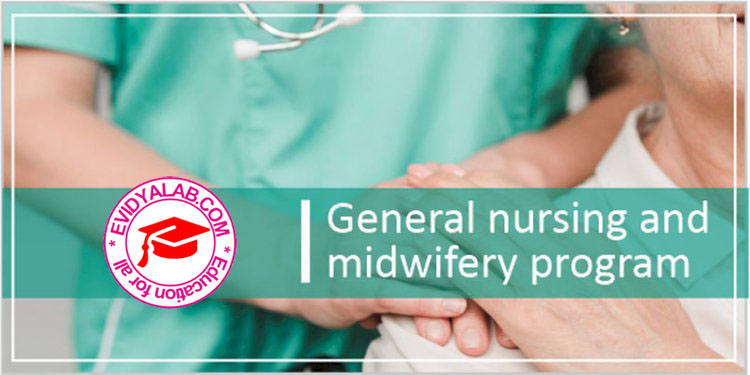 E-Vidya Lab: Career Advisor : Get Admission in various schools, collages and professional institute and Fulfill your dream. We advise and help student to get admission in top colleges,
General Nursing and Midwifery (GNM)
General Nursing and Midwifery or GNM is a three-year and six-month diploma course designed for aspirants who want to pursue a career in clinical nursing.
The programme teaches candidates how to care for individuals who are sick or have been injured in order to help them attain full recovery. Although the curriculum design of the course varies from university to university, GNM courses are designed to prepare the students for the clinical approach of handling patients. The curriculum of some universities includes a six-month internship at the end of the course and the diploma is granted only after the candidates
About GNM Career Options and Job Prospects
Nursing is full-time occupation and candidates who have acquired the required skills and education in the field of care-taking and nursing can take up jobs at hospitals, clinics, health departments or can work as a private health care-taker. GNM diploma holders can also take up community services and can work for NGOs that spread medical awareness or help the sick. The salaries offered after the GNM courses can vary from Rs. 1.5 lakh to Rs. 3 lakh. Some government jobs pay better packages to freshers who complete this course. Following are some of the job profiles that a GNM diploma holder can apply for:
Staff Nurse
Home Nurse
Health Visitor
Community Health Worker
ELIGIBILITY CRITERIA: 10+2 class passed
our career advisor will call you
Admission Open for 10th, 12th, BA, B.Com, B.Sc, MA, M.Com, M.Sc, BSW, MSW, B.Lib, M.Lib, D.El.Ed, B.Ed, M.Ed, BCA, MCA, BBA, MBA, Diploma, B.Tech, M.Tech, LLB, BALLB, LLM, D.Pharma, B.Pharma, B.Sc Nursing, M.Phil, PHD.
---