PG Diploma In Yoga & Naturopathy
Universities/Institutes offering Course in Yoga and Naturopathy : 1 Year. Post graduate diploma in Yoga Therapy(P.G.D.Y.T.). Become Healthcare Administration, Health Supervisor, Naturopathy Consultation as instructor, expert, specialist, Yoga aerobic Instructor, Assistant Ayurvedic Doctor, Clinical Psycological Yoga Therapist, Yoga Instructor, Yoga Teacher, Therapists and Naturopaths, Trainer/ Instructor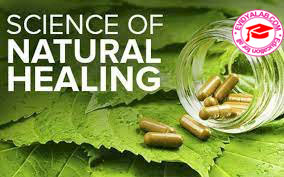 E-Vidya Lab: Career Advisor : Get Admission in various schools, collages and professional institute and Fulfill your dream. We advise and help student to get admission in top colleges,
Post Graduate Diploma in Yoga is a full-time program in Yoga and Naturopathy. The program is covered in the course of 1 year covering all the major aspect of the study of Yoga, that offers a thorough study of the textual and practical aspects of yoga therapy.
Naturopathy is a field of health care that works with, and not against standard allopathic health care providers, such as medical doctors. The philosophy of Naturopathy is to work with the body, to assist it in its natural ability to heal and maintain health. Yoga is an ancient art, and a natural way of remaining fit and healthy. It also helps in improving mental health. Treatments are natural and non-invasive and include herbal remedies, lifestyle changes, and dietary modifications and in some case other complementary techniques including massage, acupuncture or aromatherapy.
Naturopathic & Yoga practioners focus on the work closely with the patient's own unique set of symptoms, reactions and status. Natural health plays an important role for the holistic development of the personality. It is utmost important to have technical and scientific knowledge of all the components such as hydrotherapy, chromotherapy, diet therapy, magnet therapy etc. for promotion and preservation of health.
Eligibility
Graduation/ B.tech/ B.Sc. in Microbiology/ Life Sciences/ Botany/ Zoology/ Food Science/ Food Technology/ BE/ B.Pharma/ MBBS/ BDS/ BHS/ BUMS/ BAMS or any other discipline. Diploma holders are eligible for our Executive Diploma, Industry Certificate, and Certificate Programmes.
Programme Duration
Minimum duration to complete this program is 1 year and maximum is 2 years.
Future career prospects of Naturopathic Science and Yoga
The naturopathy and yoga professional can opt different fields as per their choice, interest, expertise and knowledge. Some of the important broad disciplines where the professionals can consume themselves in Hospital and Healthcare Administration, Health Supervisor, Naturopathy Consultation as instructor, expert, specialist, Yoga aerobic Instructor, Assistant Ayurvedic Doctor, Clinical Psycological Yoga Therapist, Yoga Instructor, Yoga Teacher, Therapists and Naturopaths, Trainer/ Instructor Health Club etc.
our career advisor will call you
Admission Open for 10th, 12th, BA, B.Com, B.Sc, MA, M.Com, M.Sc, BSW, MSW, B.Lib, M.Lib, D.El.Ed, B.Ed, M.Ed, BCA, MCA, BBA, MBA, Diploma, B.Tech, M.Tech, LLB, BALLB, LLM, D.Pharma, B.Pharma, B.Sc Nursing, M.Phil, PHD.
---