EV Charging Station Course
EV Technology & Public Charging Station network business development course for corporate, startups. Most important things about AEVT training is EV and EVSE in-depth analysis, like charging station installation.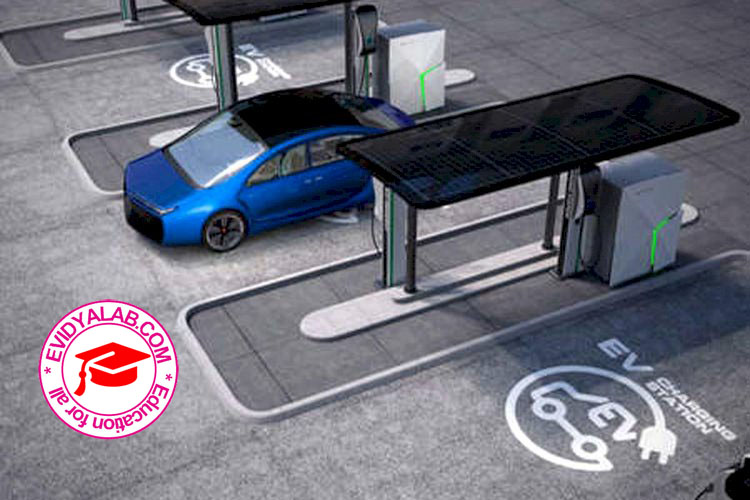 E-Vidya Lab: Career Advisor : Get Admission in various schools, collages and professional institute and Fulfill your dream. We advise and help student to get admission in top colleges,
Under Phase-II of the FAME India Scheme, Government of India (GoI) intends to support the development of EV charging infrastructure by extending capital grant to organization's for promoting the use of Electric Vehicles (EVs).
Certificate EV Charging Station Installer Training Program is a master courses that takes an Engineer, designe engineer, installer from site assessment, all the way through power-up and pinpointing. Installers who take this training will have all the information needed to efficiently and accurately assess, design and install charging stations.
An area of 3 km could require about 300 charging stations with about 4-5 charging slots. To reach a milestone of meeting the charging requirement of 2,000,000 Electric Cars, around 400,000 nos of Charging stations are required by 2026. Apart from vehicle manufacturers, third party companies are also in the race to announce plans to set up charging infrastructure in the country.

Academy Of EV Technology offering a course on EV Charging Station Designs, planning, costing, ROI, vendor selection and services as a starting point for EV charging installation projects. Case study of EV charging station business model, govt Policies and guidelines.
Live Interactive Classes::
AEVT Live Interactive Class, where students and teachers meet together at schedule class time with whiteboard, voice and live video, Lectures and Question answer occur at the same hour.
Hands-on Practical
We know that only theoretical knowledge by online or virtual classes are not sufficient to get full expertise. An individual needs a practical exposure to flourish in a Job or business market.
So we offer practical session at AEVT Lab/Workshop after completion of live interactive online classroom session .In this approach a trainees can fulfill his/her knowledge in a very effective way and time.
COURSE SYLLABUS:
Charging Infrastructure - Electric Drive and controller
Charging Station Site Assessment
Charging Station Design & Costing - EV with PV
Safety for EV Charging System
Installation of EV Charging Station
EV Business - Government rules and opportunity
Self Project Documentation: Road side Public Charging Station
Teaching and Learning Material
AEVT have dedicated online library (AEVT E-Library) facility for students and stored all Learning Material (E-book, class recording, business releated documents) at AEVT E-Library.
our career advisor will call you
Admission Open for 10th, 12th, BA, B.Com, B.Sc, MA, M.Com, M.Sc, BSW, MSW, B.Lib, M.Lib, D.El.Ed, B.Ed, M.Ed, BCA, MCA, BBA, MBA, Diploma, B.Tech, M.Tech, LLB, BALLB, LLM, D.Pharma, B.Pharma, B.Sc Nursing, M.Phil, PHD.
Click Here To See More
---